---
What's the Deal with Hoka One One?
---
AUTHOR BRADY S. / CATEGORY SNEAKERS / PUBLISHED: OCT-05-2019
Hoka One One [Ho-Kah Own-ay Own-ay]
WHY ARE HOKA ONE ONE SNEAKERS SO POPULAR?
Hoka One One began in California in 2009 and has since taken the running and exercise world by storm. You can't go to the gym or a running event without noticing an abundance of the chunky sneakers. It begs the question, why do people love Hoka One One so much?
Hoka One One sneakers are unique and super cushioned with a smooth ride. Customers love the excellent protection provided to the soles of the feet. Hoka One One offer extremely soft cushion compared to most other athletic styles. The cushion is what really sets them apart from other popular athletic brands. Despite the excellent cushion, most Hoka One One styles remain remarkably lightweight. In addition to excellent cushion, Hoka One One shoes feature a Meta-Rocker outsole which encourages a smooth, natural stride and provides a unique feel.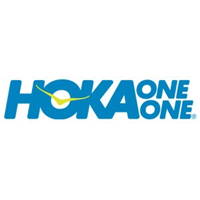 What's the deal with the Meta-Rocker?
The Hoka One One Meta-Rocker is the sculpted outsole with a low heel to toe drop differential. The sculpted outsole encourages a guided gait cycle to promote a natural stride. This meta-rocker bottom also results in added comfort when standing for long periods by allowed the body to make small adjustments and weight shifts by rocking the foot. The heel to toe drop differential is the difference in height between the heel of the shoe to the toe. Hoka One One running shoes typically have drop of 3-4.5 mm which is far less than that of traditional running shoes (9-14mm). This low drop translates to a more barefoot
Are Hoka One One shoes good for running, walking, and other exercise?
Hoka One One manufactures a variety of shoes across the running, walking, trail, gym, sandals, and recovery categories. We reccomend that you never run in a shoe designed for specifically for walking. However, it it totally fine to walk in a running shoe.
Are any Hoka One One styles vegan?

Yes, many Hoka One One styles are manufactured completely free of any animal products. Any 'Vegan' styles will be noted in the bullet points beneath the product description on the product page.