Posted at 11:00 - 18th December - Brady S
You might wonder why some people are socks addicts yet you do not wear socks at all. Most people love wearing socks because their benefits are beyond comfortable feet. As a matter of fact, socks are essential no matter what you wear, what you are doing, and wherever you are. Do you know that there are socks suitable for almost everything? Running, mountain climbing, and activities carried out both indoors and outdoors. Smartwool stocks a wide range of high quality socks sold at competitive prices. The best thing about these socks is that they come in various colors, sizes, shapes, material, and style so there is no doubt that you will find socks suitable for matching outfits and for different types of shoes
If you wear any type of closed shoe, socks should be worn. Don't give any excuse. Most people think that comfortable shoes that are warm inside do not need socks. They are wrong. If you don't want to show your socks, you can still go for ankle socks. If you walk barefooted in your lovely shoes, you are definitely inviting blisters, sweat stains, germs, and possible blood into the soles. Have you ever wondered why some shoes or feet are smelly? Part of the reason is that you do not wear socks. Athlete's foot among other foot problems may also develop if you do not wear socks.

Do you know that each foot bottom has 125,000 sweat glands? You can imagine what would happen when all these glands secrete sweat. To manage that sweat, you need socks. Such sweat in most cases makes your feet vulnerable to injury and blisters and can soften your skin to undesirable levels.
Smartwool stocks a wide variety of padded and well-designed merino wool socks that help to manage sweat and moisture in your feet. With these merino wool socks, you feet will remain healthy, happy, and dry. Merino wool fabric is not breathable and soft thus keeping your feet warm during the winter.
You also can make a fashion statement with well matching socks or with unique designs. Adding socks to your outfit at times makes the whole difference. You have seen how athletes and musicians rock socks as a way of expressing their fashion sense. All you need is to know how to match socks with different clothes and the right size of socks for various shoes.

You need to pay attention to socks because they protect your foot from abrasion and protect shoes from stains and germs. You don't want to worry about removing your shoes when visiting a friend because your feet are smelly. The right socks will save you from such embarrassment.
---
It may sound awkward but just like other clothes, there are things you should consider when wearing socks. If you just wear socks without putting your mind to it, you could run into some problems. You can either go wrong in fashion way or have health issues.
It may sound awkward but just like other clothes, there are things you should consider when wearing socks. If you just wear socks without putting your mind to it, you could run into some problems. You can either go wrong in fashion way or have health issues. Let's go straight into these interesting rules:
Socks should match and no stains or holes should be visible
It may sound as common sense but some people don't really care. You don't want to embarrass yourself in front of your crush or workmates. Imagine being dressed in a high quality suit only to wear torn socks or socks of different size and colors? You don't want to make a fool of yourself when you have to remove shoes. If you are in a meeting with business partners or workmates, you might be worried about your protruding toe which will even affect the conversation. Such worries are not worth it. We know that some people tend to forget buying socks but why don't you make it compulsory to buy three pairs of socks monthly? This will save you such awkward situations.
Matching with trousers
This is the best advice for all socks addicts out there. Smartwool has a wide range of socks to choose from so you will never lack socks that match any of your trousers. Avoid unnecessary color contrasts with trousers and shoes. You are not a comedian to make people find your outfit funny with contrasting colors.
If you own your style, this rule will come naturally. If you value this rule, you will find it necessary to have colors and patterns of socks in your wardrobe. This way, you will never have to worry about wearing socks that do not match with your trousers. Coordinating your neckwear, socks, and shoes helps to liven up dull outfits. Smartwool has socks that can go well with different brands of shoes such as bogs, Toms, Nike, and Adidas among others
Ankle-length vs. knee-length socks
Such rules are as a result of the belief that men should not expose legs if they do not intent to do so. This is yet awkward but it makes sense. If you show your white hairy legs when wearing a black suit, it might be distracting. You don't want to grab attention in such a way. Let people marvel how good looking you are and not how weird your outfit or appearance is at any given time.
Smartwool stocks all types of length of socks. Most manufacturers tend to avoid long socks because the extra material used costs them a little bit more. Such costs may not be good if they want to compete with others. Always have both knee-length and ankle-length socks in your wardrobe because you will need them occasionally.
Matching levels
In case you wear a black-tie, you should wear socks that are lightweight with a sheen appearance. Ankle socks may not be suitable when wearing a tie. To match your sport jacket, you may need to wear heavy wool socks. For a t-shirt and jeans casual look, dark socks will never disappoint you. You also should mind the size and material of socks you wear to the gym or when you go hiking. Socks are not the first thing that comes to our mind in our wardrobes. However, just like underwear, they are essential to your style and comfort. Avoid unnecessary feet problems and also add flair to your outfit by wearing the right socks.
---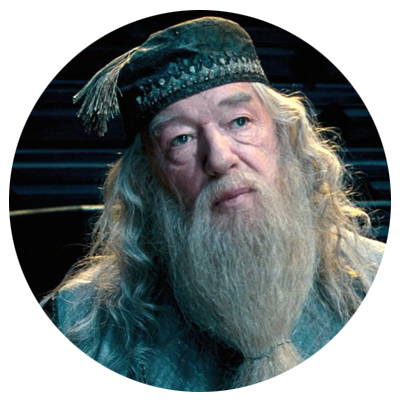 "One can never have enough socks"
- Dumbledore -